Protesters called on UBC to make its affordable housing and climate action plan far more ambitious in the face of a climate and housing crisis.
Those in attendance at the Sept. 15 demonstration on UBC campus demanded that the university revise its land use and housing plans to provide more and affordable student housing, additional green spaces, and greater efforts to promote biodiversity.
The protest was held on UBC campus, adjacent to the Robert H Lee Alumni Centre, and organized by the University Communities for Sustainable Development advocacy group (UCSD) and Vancouver Climate Strike 2023, in coordination with the global climate strike which saw similar protests around the world.
Protesters said the university's land use and housing action plans put too much emphasis on unaffordable housing built by private developers. Over the next few weeks, the board of governors is expected to meet and discuss the proposed Campus Vision 2050 plan and send it to the province for final signoff.
A UCSD news release said the group sent a letter – signed by 700 students, faculty, and staff – to the board asking for a greater commitment to affordable housing and sustainability. However, the board has not responded, the group said.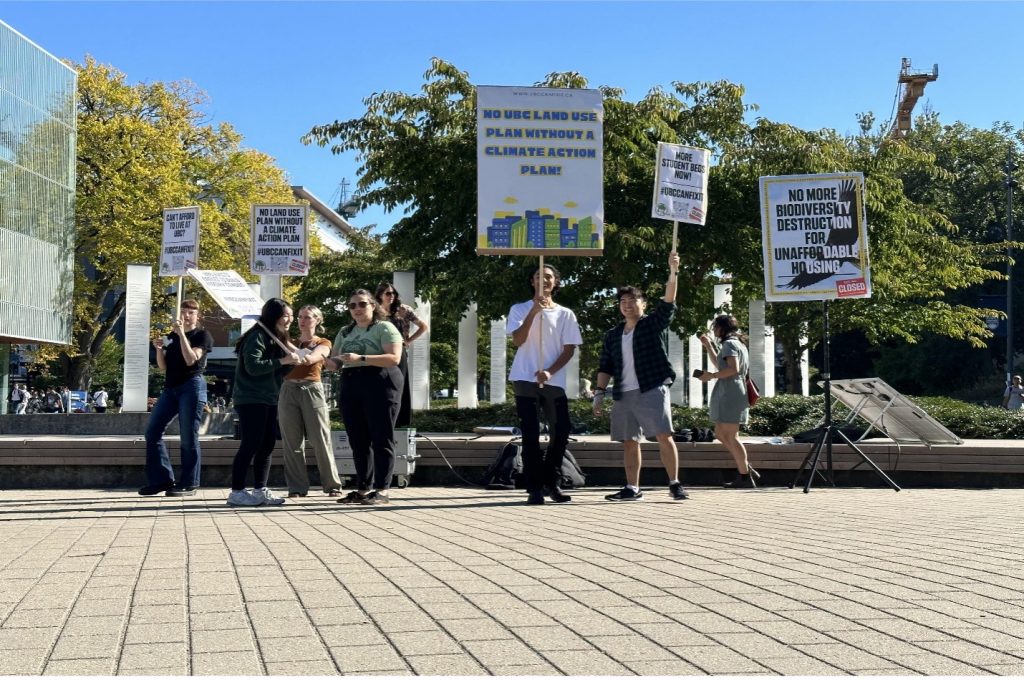 UCSD co-founder Connor Kerns told The Campus Resident that the draft land use plan is proposing to add only 3,000 student beds by 2030. With housing becoming increasingly unaffordable for low-income students and staff, that goal is not good enough, she said.
With UBC's current endowment amounting to $2.8 billion, Kerns said that puts UBC in a unique position to build affordable and sustainable housing. She said 50 percent of all new housing under the land use plan should be affordable and sustainable. An ideal scenario would see all housing on campus meet affordable, green, and sustainable goals, she added.
ARIJIT JOSHI IS A FIRST-YEAR STUDENT IN THE MASTER'S JOURNALISM PROGRAM AT UBC.