Ali Mojdehi has resigned as a director of the University Neighborhoods Association (UNA) after 18 months on the board.
His resignation was made public July 18 at the UNA's monthly board of directors meeting.
UNA's communications manager Glenda Ollero said the board has not decided how it will fill the vacancy. The matter will be dealt with at an upcoming board meeting in either late September or October, she said.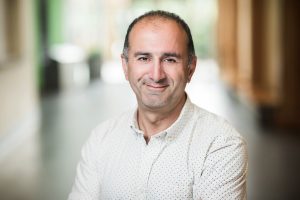 Mojdehi said a desire to be closer to family led him to move away from the UBC campus. UNA rules require that board members live within the university neighbourhoods.
Looking back, Mojdehi said he was encouraged by a few people to run for a position on the board and was surprised when he was elected.
His contributions to the UNA extended beyond his role as a director.
Mojdehi co-chaired the UNA finance committee and was also a member of the community engagement advisory committee, which works with the board to increase resident engagement.
If asked, he said he would be willing to offer advice and guidance to those seeking leadership roles within the UNA.
ARIJIT JOSHI IS A FIRST-YEAR STUDENT IN THE MASTER'S DEGREE PROGRAM IN JOURNALISM AT UBC.