The Old Barn Children's Garden is a communal garden that invites families to get their hands dirty while learning about plants and the natural world.
The garden, which opened in 2009, supports community engagement through its youth volunteer program, nurtures a love of nature and gardening, and teaches young people about organic gardening.
Elina Hailaijiao spoke with Olivia Fermi and Jane Gilleland, both program volunteers, to learn more about the community-led project.
What sort of plants are grown in the garden, and which one is your favourite?
We grow a mix of organic veggies, herbs, fruits and berries, and flowers. These include tomatoes, lettuce, kale, peas, beans, blueberries, red currants, apples, and plums, rosemary, mint, oregano, calendula, and many other flowers. We have an active compost and rely on natural methods for pest control.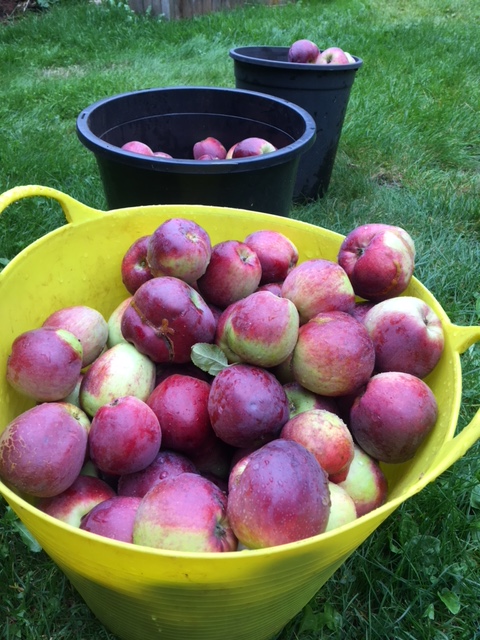 When did the children's garden start and what was the inspiration?
The Old Barn Children's Garden started about 15 years ago when Hawthorn Place neighborhood was completed.
We are the only co-op style garden in the UNA. We are a welcoming place for gathering and learning about gardening for families and singles, across all ages and cultures. We are completely volunteer-run with support from UNA, (but we are not a program with set schedules or supervision).
What do you hope people see in the idea of the garden and what do you enjoy about the garden?
We have a very organic (pun intended) governance structure. That is, folks who want to be involved are welcomed. We can give you an orientation and then it's up to you to decide if you're most interested in watering, weeding, seed planting, pruning, offering a workshop, etc. You can come and garden as often or as infrequently as you like. We all share in the harvest.
For people who might want to join the activity, how would you describe the feeling and experience?
Very friendly and open. Sometimes folks come on their own, with or without their children. Sometimes, one of us sends out an invitation to the list for seed planting, dead heading, or apple harvest—and then it's more of a group activity. The Old Barn Children's Garden is a place to learn about gardening and/or express your creativity and passion for gardening.
How can I get involved?
To sign up and join the garden, visit  https://groups.google.com/g/una-childrens-garden.
And if you're not already a member of the list, click "Ask to join group" next to UNA Children's Garden at the top of the page.
Alternatively, you can email Robyn Chan, UNA sustainability coordinator at robyn.chan@myuna.ca, to be added to the list.
ELINA HAILAIJIAO IS A STUDENT AT LORD BYNG SECONDARY SCHOOL.