It's not every time we get to enjoy live music while grocery shopping.
Down at the UBC Farm on Saturdays through June to September, buskers come to the market from all over to perform from 10 a.m.–2 p.m. On a recent Saturday, Barb Fraser and Dennis Henderson—who make up the Fraser-Henderson acoustic, electric folk-pop duo—were playing.
Barb and Dennis said one of their favourite things to see at the market is the families visiting and shopping with young children and dogs running around having fun. There's also, they said, the kindness and generosity of the vendors.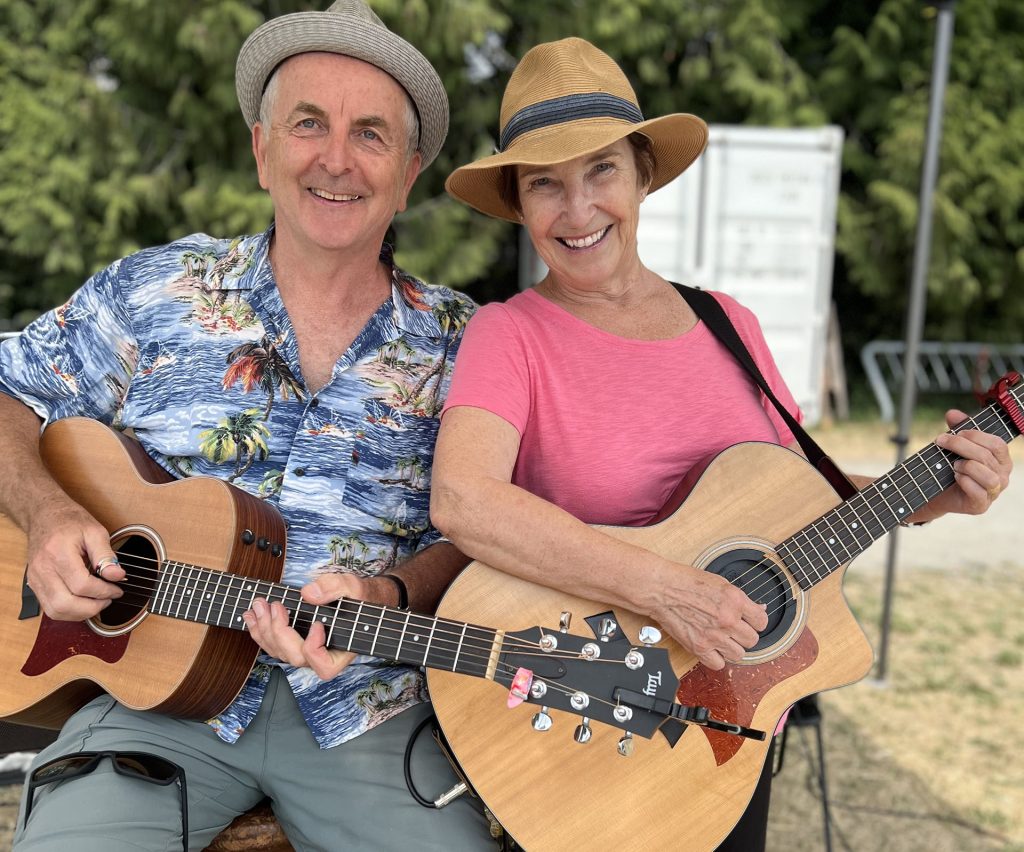 Pierce Pimiskern, the farm's sales manager, said he wants community members to know that this is the only multi-vendor farmer's market in Vancouver on a working farm. The market brings together coffee stands and food trucks and dozens of vendors selling local fruits, vegetables, meats, baked goods, beverages, mushrooms, alcohol, treats, crafts and prepared foods. And, of course, the farm's own certified-organic, farm-fresh produce, fruits, and herbs.
The UBC Farm Market is also open Tuesday evening from 4–6 p.m. through Oct. 31. But this year, there's also a Wednesday market from 11 a.m. to 2 p.m. in front of the UBC Bookstore offering students, staff and faculty a convenient opportunity to buy produce grown on the farm. On Aug. 5, students from the UBC Land and Food Systems Farm Practicum had produce for sale at their first stand of the season. The practicum is a six-month program that lasts through the growing season and offers an experiential learning opportunity growing and producing food. A variety of produce was on sale including zucchini flowers, leafy greens, turnips and tomatoes.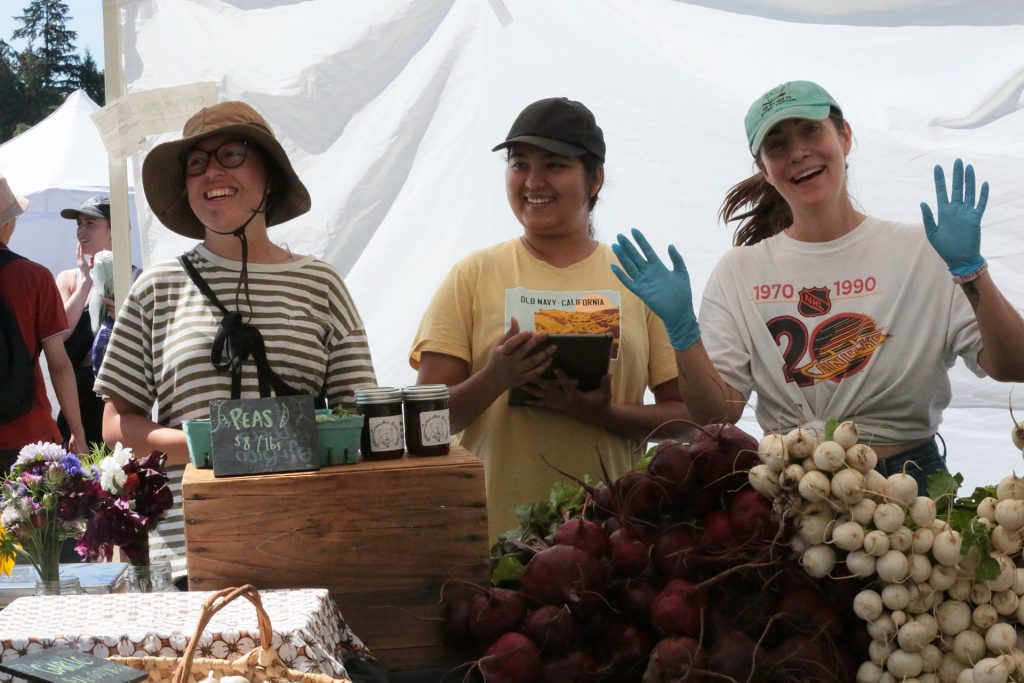 The students were also selling preserves and pickles made from vegetables they had grown, including pickled beets. "We are particularly proud of that project," said Liam, one of the students. The practicum is an open program and takes applications once a year; applications for the 2024 program will open in September. For more information see ubcfarm.ubc.ca/learn/practicum/.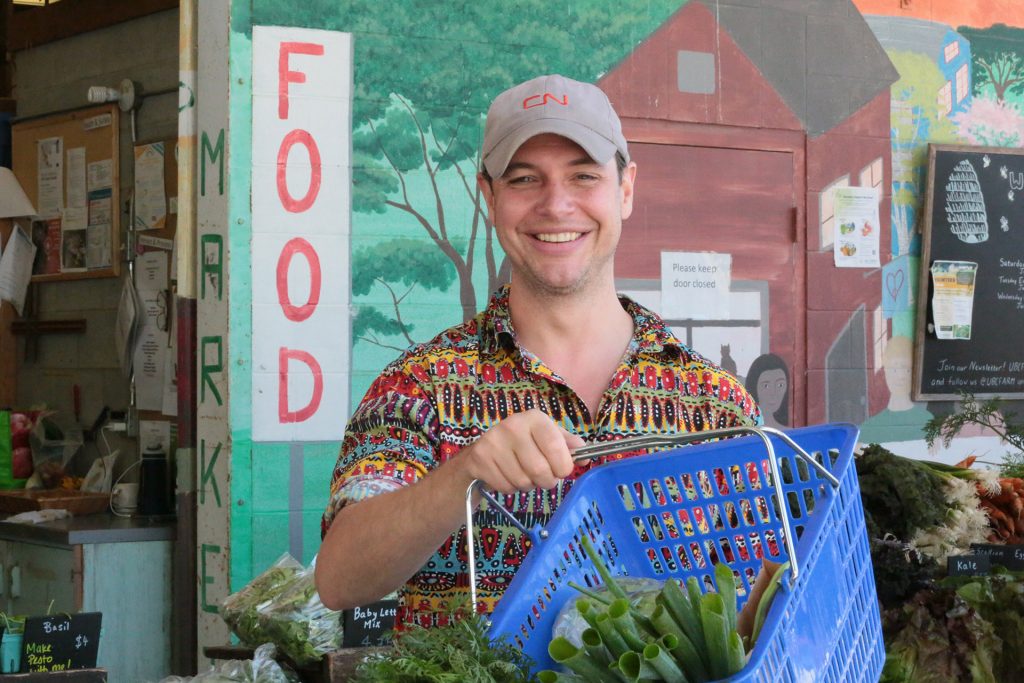 Justin Dupas, a father shopping with his son, said he comes at least once a week. "I love to bring my son walking and shopping here," he said. He said he also enjoys the music.
ROBYN STARKEY IS A WESBROOK PLACE RESIDENT AND MEMBER OF THE NEWSPAPER EDITORIAL COMMITTEE. OLIVIA HAILAIJIAO IS A STUDENT AT UNIVERSITY HILL SECONDARY SCHOOL.