One of the best parts of Wesbrook Village is that it is actually pretty much like a village.
Similar to real village life (or how I imagine real village life is anyway), the arrival of a new restaurant in town is a big deal.
This summer at least one Wesbrook villager (me) is abuzz with what not one, not two, but three new restaurants open or set to open.
Since writing this piece, both Nicli Pizza and SI Clubhouse have opened. I can report that both are delicious, and the staff are friendly and welcoming.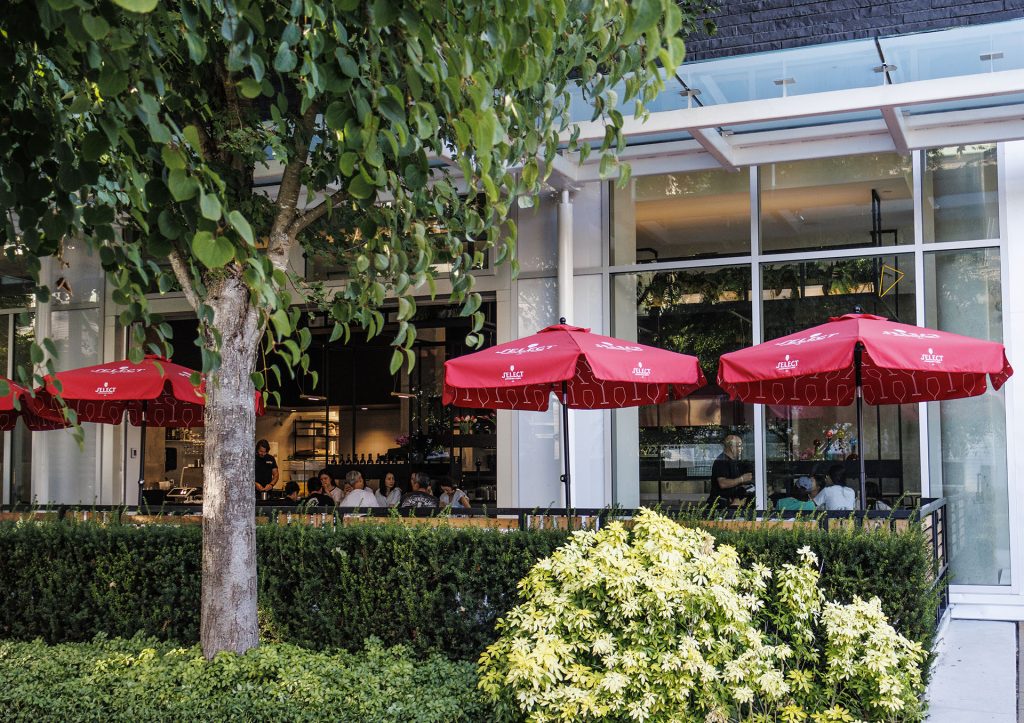 Nicli has taken over the old Virtuous Pie space to the chagrin of many vegans.
Before its late-July opening, my careful observation revealed an upgrade of the pizza oven, some interior design changes, and an increasingly high possibility of mozzarella not made out of cashews.
According to whoever wrote the website, they've got a sister shop open on the North Shore, and the focus is on authentic Italian family pizza. The menu has gluten free and veggie options, so there looks to be something for everyone.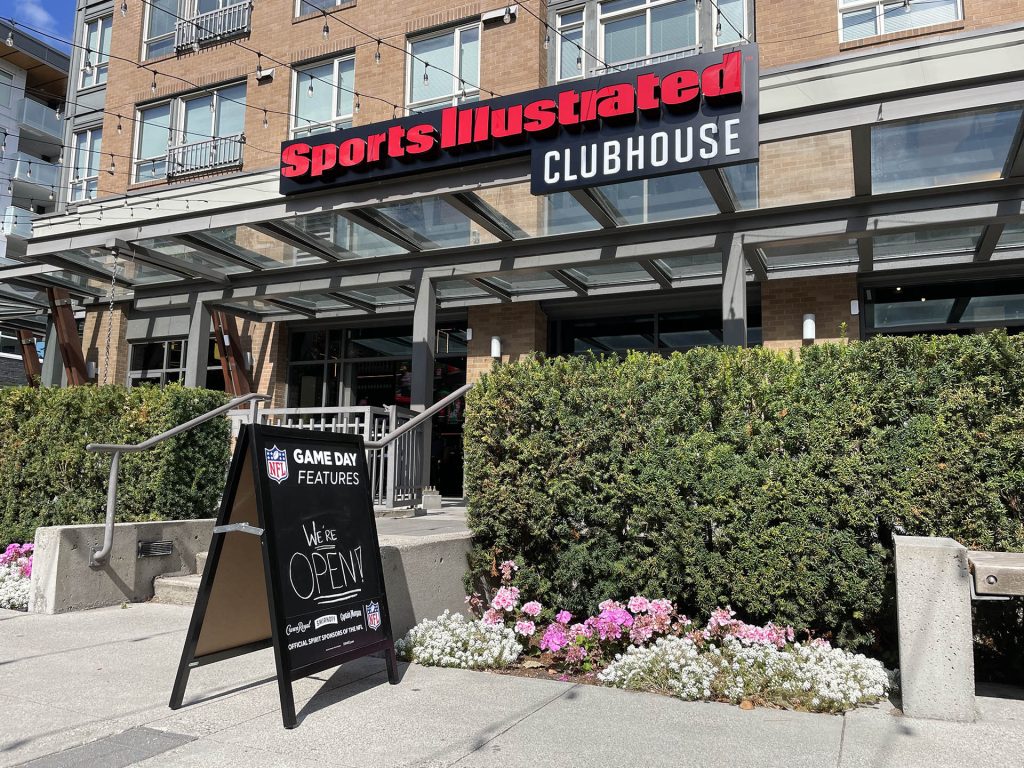 Across the street from Nicli, you'll see the wreckage of what used to be our family go-to restaurant, Biercraft, which has undergone a total overhaul.
The Biercraft on Cambie closed in December, and our Wesbrook Biercraft closed May 1. With this near-complete retirement of the Biercraft brand, the whole adult male population of my family was wondering what would come next. All Abuzz about Pizza, Nachos, and Pulled Pork Now we know. Biercraft has become Sports Illustrated Clubhouse.
I have been unable to find any reference— worldwide—to a restaurant called Sports Illustrated Clubhouse. We seem to be the first. Mostly what I remember as a youth from Sports Illustrated was the swimsuit edition, so I have far more questions than answers, including about what we should wear to get fed.
I can tell you this: For nachos, I'm prepared to swim up to the bar to get them. SI Clubhouse has not one, but two kinds of nachos and swimwear is not required. Great news for our neighbourhoods!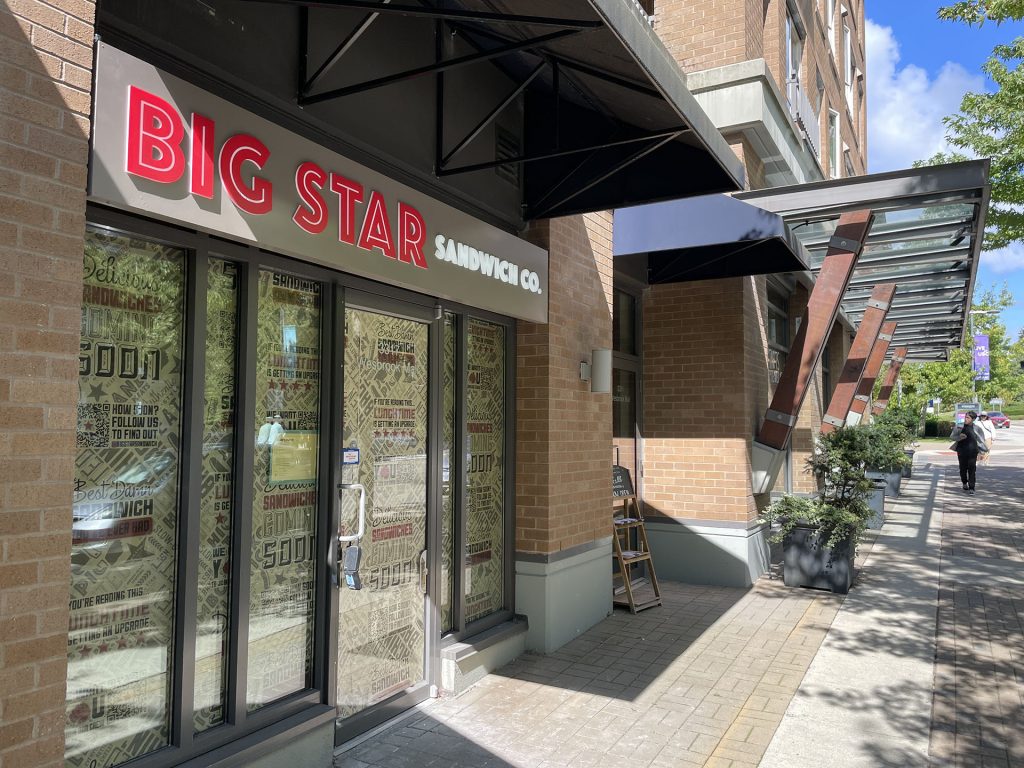 Across from the Vancity credit union is a storefront covered in brown paper promising a new Big Star Sandwich restaurant. Indicating that they produce the Best Darn Sandwich You've Ever Had (a menu edit needed to remove what our family calls "rough language"), Big Star's website says it already has seven locations across the Lower Mainland. Wesbrook will be location number 8.
Simon, who I work with, has eaten there and says the sandwiches are a touch spendy but worth the price—they're awesome. The online menu shows pictures of a variety of deli-style sandwiches and sandwich bowls that are made to order, from veggie to pulled pork to roast beef.
There doesn't seem to be as much construction activity at the Big Star, but the papered-up exterior may be concealing a hive of activity inside. We'll watch and wait—impatiently!
Delicious? Magic 8-Ball says: "It is certain."
DAVID EBY AND HIS FAMILY ARE WESBROOK RESIDENTS WHO ENJOY VILLAGE LIFE. HE IS THE MLA FOR VANCOUVER–POINT GREY AND THE PREMIER OF B.C.