If we don't live in the City of Vancouver (despite our addresses suggesting that we do), where exactly do we live?
From a local government perspective, the university neighbourhoods are part of an electoral area.  Within B.C., each regional district has both municipalities (cities or towns) and areas that fall outside municipal boundaries (electoral areas).
In more rural parts of the province, there are naturally many more rural areas, and non-municipal areas in regional districts are divided into areas carrying names such as Electoral Area A or Electoral Area B. However, the Metro Vancouver Regional District (our regional district) is almost entirely made up of municipalities.
In fact, our regional district is comprised of 21 different municipalities, one Treaty First Nation (Tsawwassen), and just one electoral area—our Electoral Area A.
Metro Vancouver's Electoral Area A is made up of all the pieces of land that fall within the regional district but are not part of a municipality.  About 98 per cent of the population of Electoral Area A lives within the UNA, UBC and University Endowment Lands communities. There are, however, other communities scattered across the region that are part of the electoral area.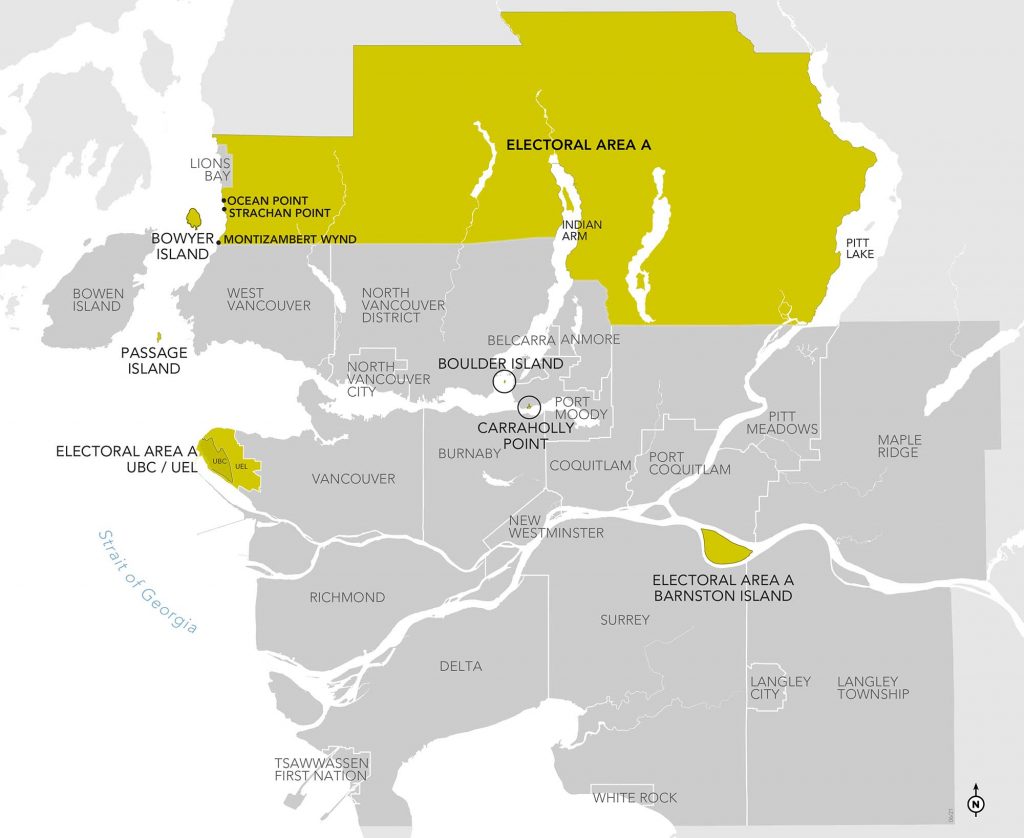 Some examples include Barnston Island, Passage Island, communities along the Sea to Sky corridor north of West Vancouver and south of Lions Bay.
You can find out more about electoral area on the Metro Vancouver website: https://metrovancouver.org/services/electoral-area-a.
My name is Jen McCutcheon, and I serve as your Electoral Area A director.  I was elected during the 2022 B.C. municipal election and am honoured to be serving my second term in office.
My role includes advocating for residents at regional government and on the TransLink Mayors' Council for Regional Transportation. My advocacy for residents involves liaising with various provincial ministries and local decision-makers at UBC and the UNA to make sure our concerns are heard.
Given the complex jurisdictional boundaries and roles here in the UNA, I also spend a fair amount of time helping residents connect with relevant decision-makers who can deal with their concerns or suggestions.
You can find out more about me and my role on my website at wwww.areaajen.ca. I always enjoy connecting with constituents, so feel free to email me at areaajen@gmail.com or stop me when you see me walking, running or biking around the neighbourhoods.
JEN MCCUTCHEON SERVES AS THE ELECTORAL AREA A DIRECTOR ON METRO VANCOUVER'S BOARD OF DIRECTORS AND ON THE MAYORS' COUNCIL FOR REGIONAL TRANSPORTATION