I am thrilled to welcome you to the inaugural issue of the Campus Resident. As one of your elected directors and chair of the UNA board, I am gratified to have a community newspaper up and running again.
A good community newspaper helps us connect with each other and provides space to communicate local information. Most of all, it offers a platform for a multitude of voices in the community.
The UNA has evolved rapidly in recent years and resident voices have not always been effectively heard. Join me in celebrating this moment where we again have a local newspaper to hear those voices.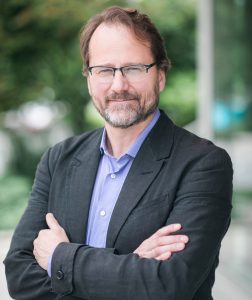 For the past year, the board has pursued the idea of re-creating this newspaper out of the desire to strengthen our bonds, showcase our achievements, and address the challenges we face on a platform that upholds high journalistic standards of truth, accuracy and objectivity.
We acknowledge the need for diverse opinions as well and hope that The Campus Resident will foster communication, collaboration, and a sense of belonging among all residents.
In this first issue, you will find an array of articles that reflect the vibrant spirit of our community. Our talented team of writers and contributors have worked hard to bring you stories that matter, from local events and initiatives to profiles of inspiring individuals who are making a difference in our neighbourhood.
I would like to take a moment to share some of the key UNA values that are expressed in its strategic plan and that I hope will be part of this newspaper:
Service Oriented – The UNA anticipates and responds to the needs of all residents, regardless of their background, beliefs, or affiliations.
Engaging – The UNA seeks ways to engage all groups in the community, working to eliminate language, access, technological and other barriers in order to promote and facilitate connection. Engagement is empowerment.
Committed to Reconciliation – The UNA recognizes the importance of reconciliation with the Musqueam people on whose traditional territory the university neighbourhoods are situated.
Inclusive and Responsible – In its decision-making, service provision, use of resources and interactions with the community, the UNA recognizes its responsibility to honour and respect all cultures, accommodate a diversity of social groups and individuals, protect the natural environment, and work within financial limits.
Open and Transparent – The UNA welcomes new ideas from everyone. Commitment to the principle of transparency is paramount and open collaboration is the key to success. I hope the newspaper will embrace openness and transparency to hold the UNA itself as well as stakeholders accountable to our community.
As we move forward, I invite you all to join us in shaping the future of the UNA with one more value in mind: common civility. In a diverse community like ours, there will always be disagreements about what is relevant and important. However, one thing I hope you agree we all can do is express ourselves with tolerance and compassion towards each other.
In closing, a big thank you goes out to everyone who has supported us in bringing this newspaper to life. To my fellow directors and members of the board, the newspaper editorial committee, writers, editors, and designers, your passion and commitment is inspiring. To all UNA staff, your support has been invaluable in making this project a reality. And most importantly, to our readers, thank you for welcoming us into your homes and hearts. I hope that The Campus Resident will become an essential part of our lives and a testament to the power of community.
RICHARD WATSON IS A UNA ELECTED DIRECTOR AND BOARD CHAIR.